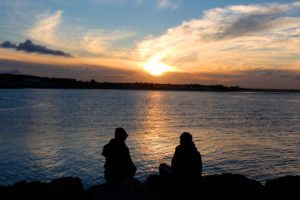 Success is not an object you can achieve but rather a point you reach in your life—a point where you are absolutely satisfied with who you are, people you are with, and all that you have achieved. While a thriving career is an important element in the mix, that level cannot be accessed without nurturing positive relationships outside of work – with friends, family, and loved ones.
Relationship specialists believe that a satisfactory personal life reflects on your performance at work. Can you see if you are overlooking your relationship because you are too focused on your career, the tension and stress created between you and your partner, this will somehow hinder your professional goals as well? You cannot expect yourself to deliver up to your potential unless you are free of psychological and emotional stress. Therefore, do you see it is important to realize that being able to balance your professional and personal lives is one of the secret to finding success in its absolute form?
However, have you found striking the right balance is easier said than done?
Come to think of it, relationship skills are not something we are taught. Where did you learn your relationship skills? They come to us as instincts, a behaviour developed from our childhood at an unconscious level. A closer look at this behaviour will unravel patterns and habits that we keep repeating without realizing that they are not helping us. One of the core focuses of relationship coaching is to help people identify the flaws in our behavioural patterns and habits in order to eliminate them.
Most people find it difficult to enjoy healthy and happy personal relationships while focusing on their career goals, especially if they are on the entrepreneurial path with a newborn venture that demands too much of time and attention. Things aren't too different for people who are too ambitious about climbing the corporate ladder. Ironically, many people are unable to keep their spouses or partners happy despite being a people's person at work. Being a great team-player or effective communicator doesn't guarantee a satisfactory personal relationship with your loved ones. That is because most of us forget that personal relationships may also require equal amount of work and effort, sometimes even more.
Despite your communication and social skills, if you are facing trouble in managing relationships, it is a clear indicator that there is room for improvement. Like any other skill or ability, your relationship building and managing abilities also require to be honed in manner that helps you on professional as well as personal grounds. You don't necessarily have to invest too much time into your relationships but you can't overlook or take them for granted either.
Are you looking to improve your relationship in some way? The first step towards resolving your relationship challenges and maintaining a healthy work life balance is to accept the need to improve. Did you know, more often than not, one person is completely capable of changing the dynamics of a relationship for better or worse? One person who realizes the need to change, actually desires to bring about a change and takes action has a major impact on a relationship. Financial responsibilities or gender roles have nothing to do with who that person should be.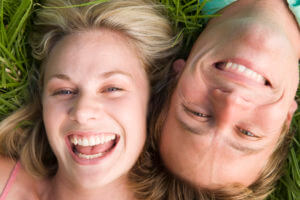 Healthy and happy relationships are imperative to leading a satisfactory life and achieving success in its absolute form. If that is what you desire, be the one to take that initiative.  Be prepared to put in effort and time in building positive personal relationships on your own or seek help from a relationship expert as they are professionally trained in helping you identify toxic patterns and behaviour that cause trouble in the first place.
If you find yourself looking for more happiness, more joy and more communication in your relationship, why not contact me to see how I can help you.
So if you've got any questions regarding this blog or any aspect of your relaionship, why not take advantage of the complimentary 30-minute session I offer. Contact Me to see how I can help you have more healthier and happier relationships.  Until next time.

Cheers
Keith Flynn BSc, Dip. Hyp.